Welcome to the first inappropriately appropriate post. Here we briefly share our journey of starting a studio — Masonry Studios! This post in particular is for any like-minded individuals who are looking to start their own studio or are curious about who and what Masonry is!
Mini-introduction time! My name is Nicholas and together with my friend Ronald, we founded Masonry Studios in 2016. I don't want to dwell too long on who we are, cause it's not as important as who Masonry is.
Now, let's talk about the time we gave birth to a studio.
#1 #ichiban #anyhow #clickbait
Planning for our child
Ignoring the click-baity title for a second, the truth about starting a studio is that it does take a lot of planning, nurturing and love. Kind of similar to planning for a child!
In our case, our plan for dear baby Masonry is for her to make a significant positive impact for artists and partners as a whole. The truth is, we started Masonry because we have crazy dreams to shape an industry. ✌️
It is our dream to do the things we love

and

make a decent living out of it.
We couldn't really find what we were looking for, so we decided to build it.
Although Singapore is a bustling city of potential and talent, our creative industry is relatively still in its infancy. Leaving a lot of her potential left untapped or migrating over to 'greener' creative pastures overseas. You could say our local creative landscape could do with more opportunities.
In light of this, we wanted to build a space that inspires some of that talent to reach their potential and provide meaningful reasons for them to stay. We believe this can improve the overall quality and sentiment of our industry; Ambitious, but like we said, we have crazy dreams to shape an industry!
Alas, Masonry was 'born'.
A Brief History
Let's take a little walk down memory lane just for kicks, and also to bring an important point to your attention at the end of this post. #notJustClickBait #notLying #promise
2016 — Planning, planning, planning.
Sidenote: https://theserverstore.com is a great place to great second-hand workstations!
2022 — A place to call our own 💖
If you haven't noticed it by now.. Planning rocks when starting a studio!
When it comes to starting a studio, planning goes a long way. — like most advice people give regarding parenthood.
It's not so much that we planned to purchase an office space in 5 years, or that everything we have done up to today has gone according to plan, instead, it's planning to take the time to align ourselves towards a meaningful vision for the studio. One where all of us share and agree to work towards that has led us to where we are today, and will be tomorrow.
Yup, sounds kinda' cheesy, but the truth about cheese is that it stinks because it's real and fermented over time to perfection. lol. But for real tho', you'll see the importance of this 'vision planning' over our next few posts regarding "Starting your own studio".
Long story short
In 2016, Ronald and I fell in love with a vision that was too meaningful not to pursuit. And thus Masonry was 'born'. Now that our little baby is 5 years old, we are just so proud of her that we want to share the good stuff like annoyingly happy parents.
So the next share in this series of 'Starting a studio' will be a little exploration on the importance of having a vision beforehand, and what the vision for Masonry is. See you there!
Extra nonsense: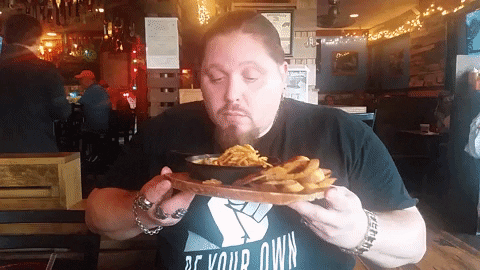 What's the point of this blog?
The point is sharing! Because the future of work is collaborative and dynamic, a huge benefit lies in sharing and growing together. This blog is an effort to share and learn from all creative friends and partners alike. Whether you're thinking of joining a creative studio, starting your own, or thinking of working together with one like us, we trust you'll find something of value here as we share our experiences and thoughts.
About the founders.
Ronald and I met in University, and founded Masonry Studios shortly after working for a year at One Animation (Ronald) and Cum.Creative (Nic). It is a wonderful evergreen journey, and we look forward to being silly forever if it means creating value for others, while maintaining our creative autonomy.
"Do good work, and let the world know"

– zingermeal (Ronald Fong)
"What he said 👈"

-nickalot (Nicholas Chia)